Copyright © 2019 by Corridor Systems Inc. · All Rights reserved
Contact Us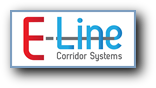 About Us
Corridor Systems Corporation, founded in 2000, is a privately held company based in Santa Rosa, California.

Our mission is to advance this unique surface wave transmission line technology, E-Line, in as many applications as possible. As high-speed broadband connectivity requirements increase we believe there will be many important solutions that E-Line will enable. This new technology has great potential for dramatically lower cost and an elegant solution for complex situations where alternatives may not exist.

The company is currently in the R&D phase of designing, fabricating, testing and operating E-Line based systems. Corridor Systems has adopted an experimentally-driven approach to evaluating system performance and making sure our benefits stand on their own.

Corridor Systems has numerous patents issued and pending in the US and around the world.

We invite you to learn more about Corridor Systems and find out how you can partner with us.