Copyright © 2019 by Corridor Systems Inc. · All Rights reserved
Contact Us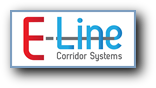 Products and Services
Corridor Systems is recognized for its advanced surface wave transmission line, or E-Line™, technologies. Drawing on these core competencies, we are developing a diverse portfolio of applications that benefit from E-Line -based methods.

Engineering Services
Since each application requires unique and customized designs, Corridor System's engineering services offer our development partners the best method to achieve high levels of performance and integration into their unique systems.

License for OEM Products
All users of E-Line™ surface wave transmission line technology are required to have a valid license and trademark agreement with Corridor Systems Inc.